ALL ENVIRONMENTAL PHOTOS WERE TAKEN IN THE AREAS WITHIN THE COMPANY PERIMETER
HOW DOES IT WORK:
1. COLLECTION
2. TRANSPORT
3. SELECTION AND RECOVERY
4. STOCK AVAILABLE
5. DISTRIBUTION TO THE CUSTOMER
A. RECYCLING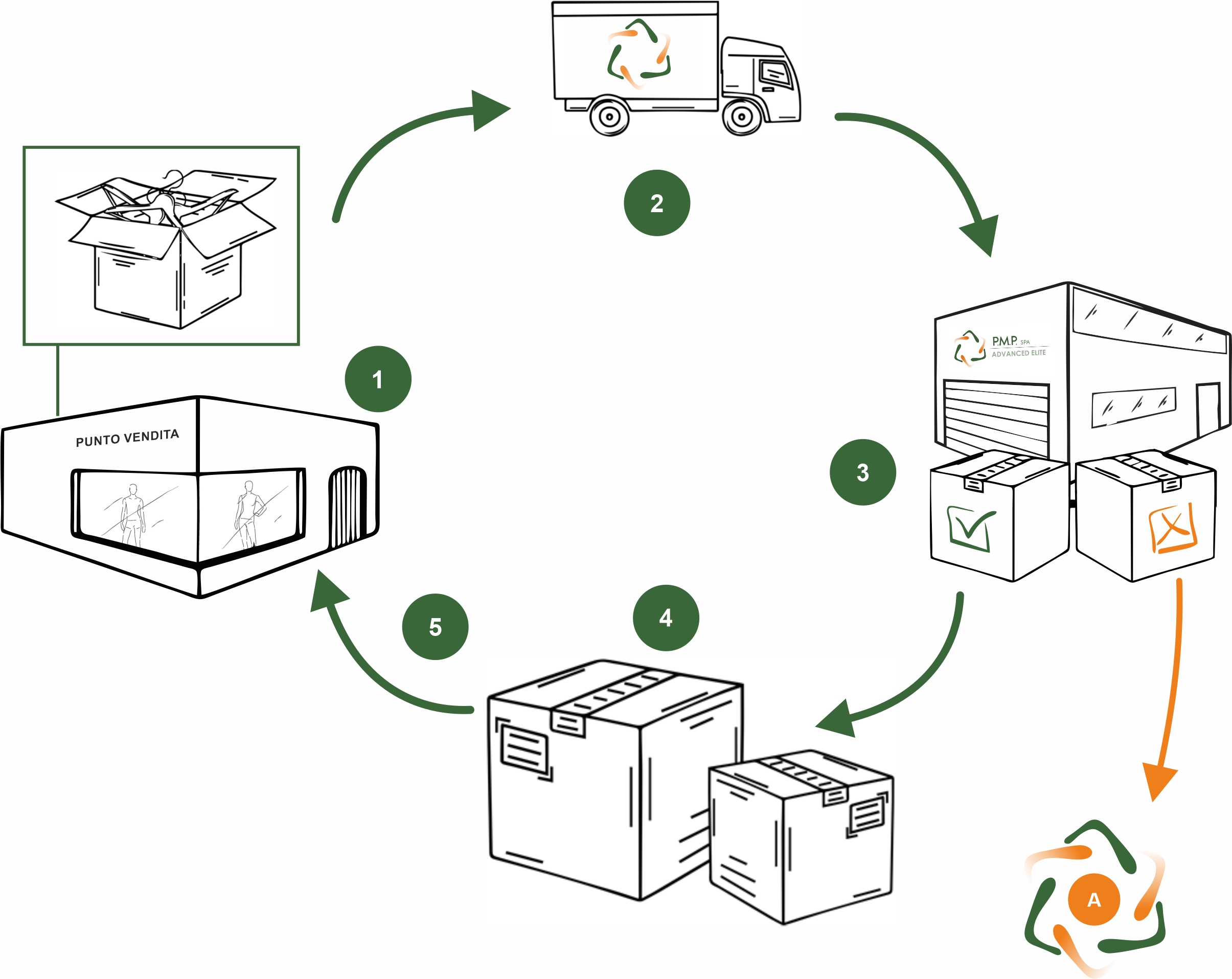 Respect for the enviroment
Through the Re-use service, no hanger is given to waste disposal anymore, because it is reused or recycled in order to produce new hangers.
Safety
PMP has implemented, developed and integrated the Re-use service with some important customers in recent years, becoming the de facto leader in the sector.
So your company can count on a proven service, the only one of its kind in Italy, with the certainty that its logistics processes are not modified.
Customized solutions
To arrive at the definition of an ad-hoc project, we pass through a first phase of evaluation of the current situation of your process: volumes to be managed, variety of models / colors / sizes / customizations, distribution on the territory of the points of sale, and other significant parameters .
Savings
The Re-use service can result in different economic benefits for your company depending on how it is set up.
A certain benefit is certainly the elimination of the charges currently paid by your company for the disposal of hangers (have you ever checked how much your annual expense is for this management?).