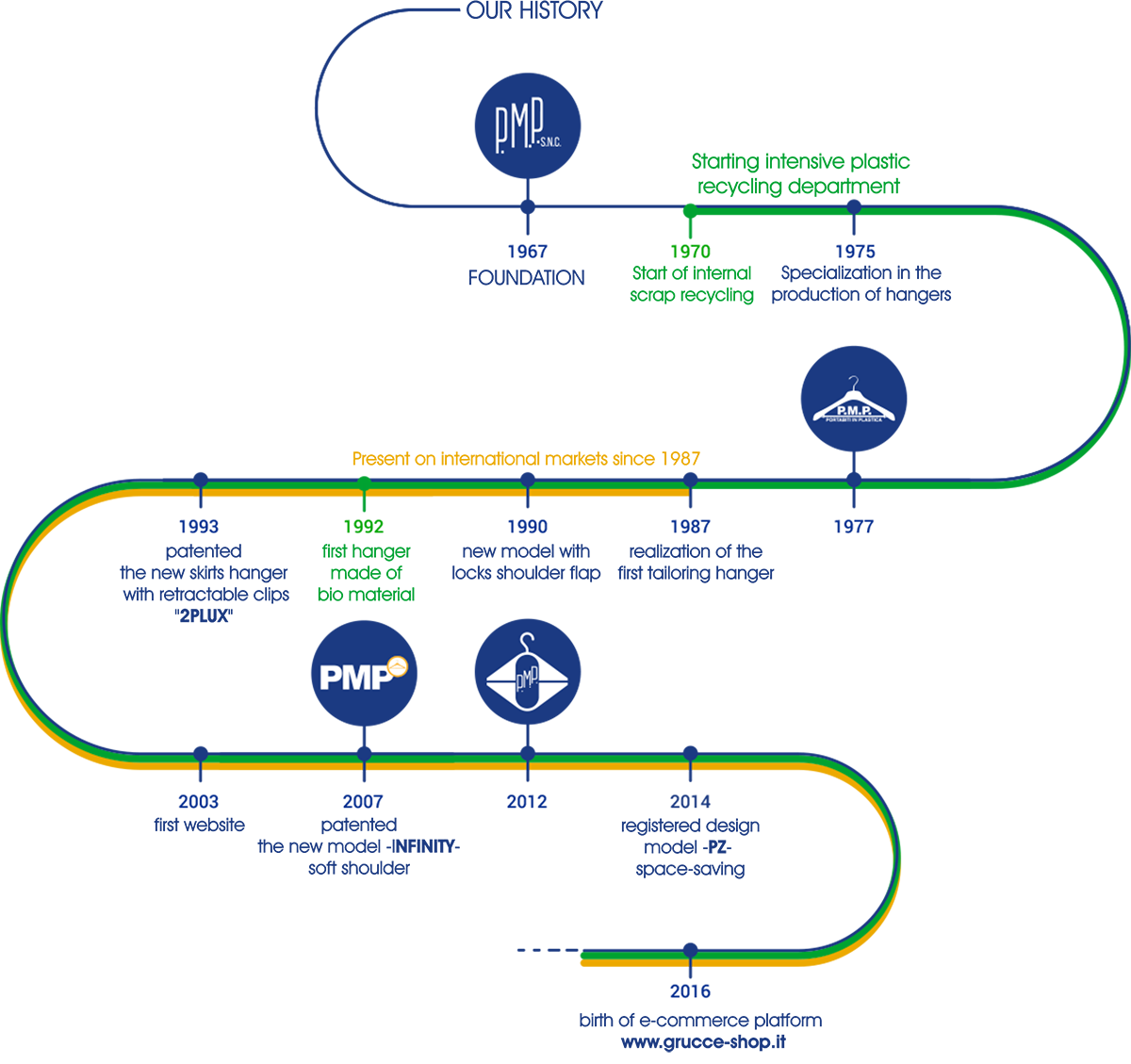 PMP S.P.A.
P.M.P. spa , company specialized in the production of plastic material hangers, has been founded in 1967, and from then it distributes apparel accessories, supplying a large products range. Fundamental part of its increase is the continuous research of details that satisfy the technical requirements of the customer, constantly keeping an eye on the aesthetic effect of the hanging item. Color, shininess, linearity, are some of the important characteristics that are taken into account in the distribution of always new and modern models. Those have brought the PMP to work with the most famous brands of Italian and International fashion.

During last years, PMP has been crossing a period of particularly important increase, which is based on a solid territorial sales network, a renewed range of products, a cohesive team of collaborators and an elastic organization, open to the unexpected market evolutions. Primary objective of the company is to broaden its horizons in new markets, adapting its organizational and productive structure.




References
The primary objective of the company is to expand their horizons into new markets, adapting its organization and production structure.