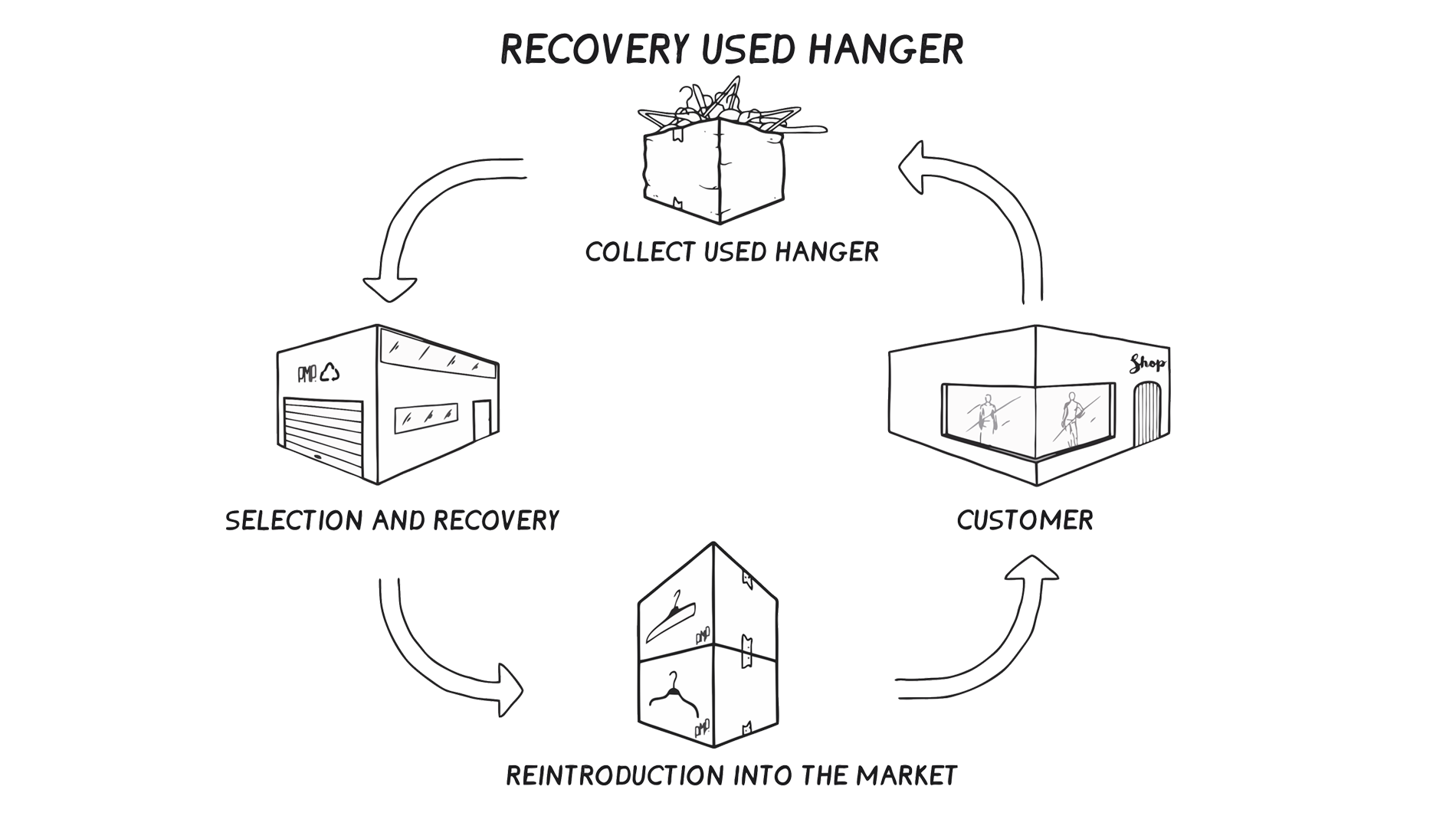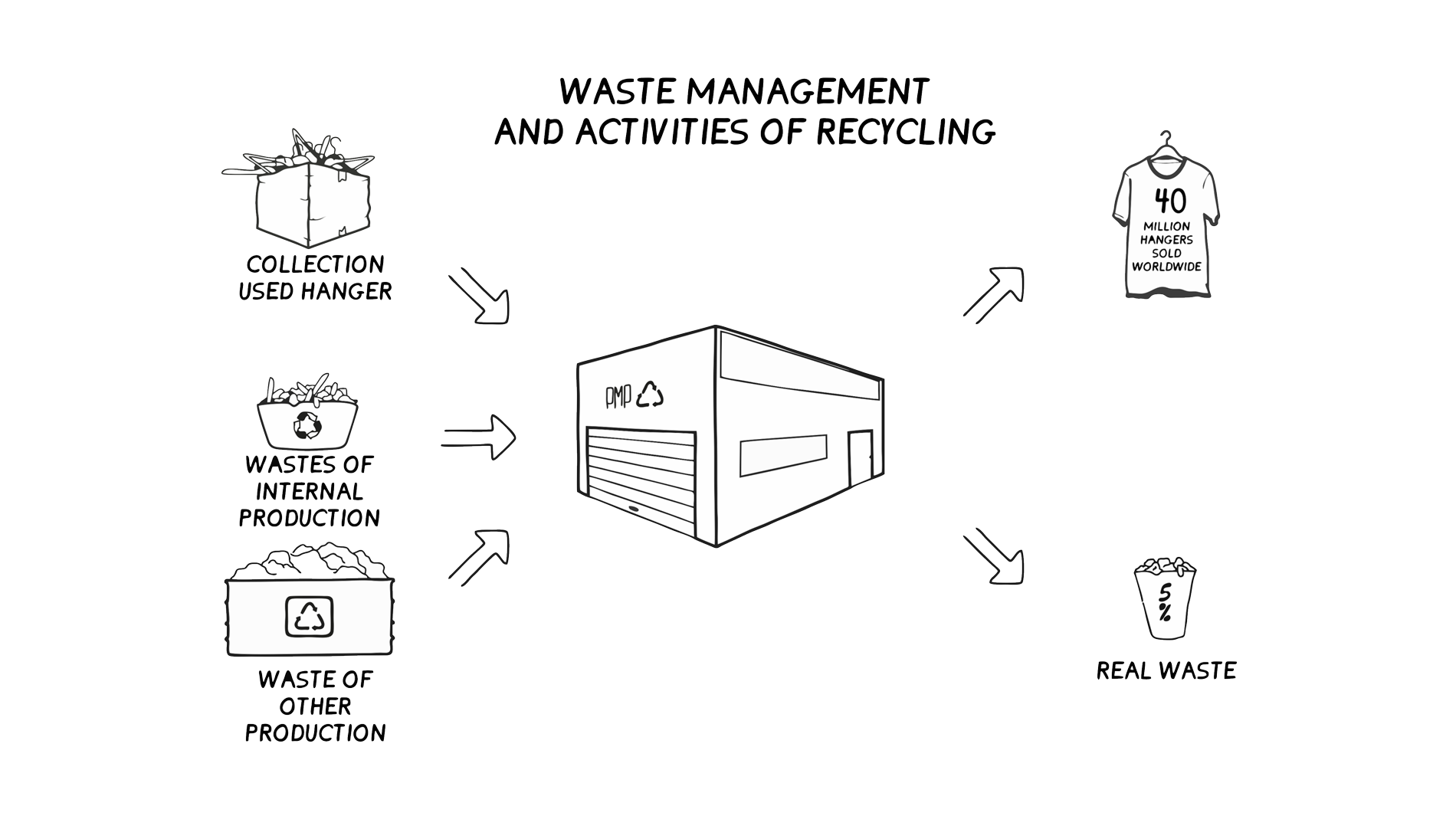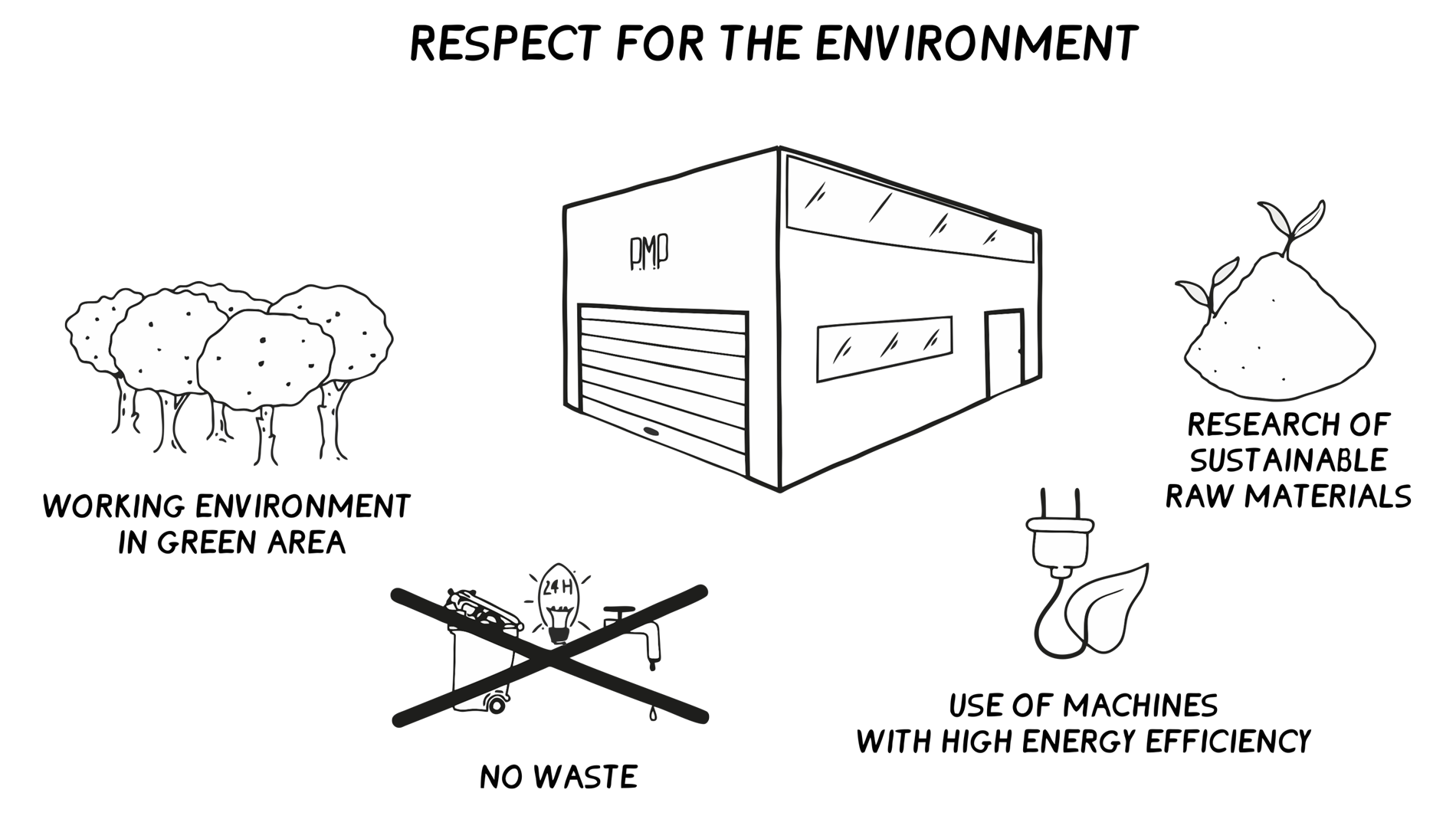 Environment
Since several years, PMP is particularly sensible to environmental problems.

In this way, the company is active in different fields:
- 90% of the refuse (different from plastic) coming from the production process are reused or brought to ecological recycling centers;
- plastic production waste is 100% reused in the production system;
- PMP staff is more and more involved in respecting the environment and shows an increasing eco-friendly attitude.

PLASTIC RECYCLING SERVICE
PMP has an updated and upgraded recycling department.
Accordingly, the company offers an efficient service of used hangers retiring, service that could otherwise be expensive for the final customer. This has the double function of significantly decrease the impact on the environment of our products and to provide to the customer an important, additional service.